How To Install Housewrap In 5 Steps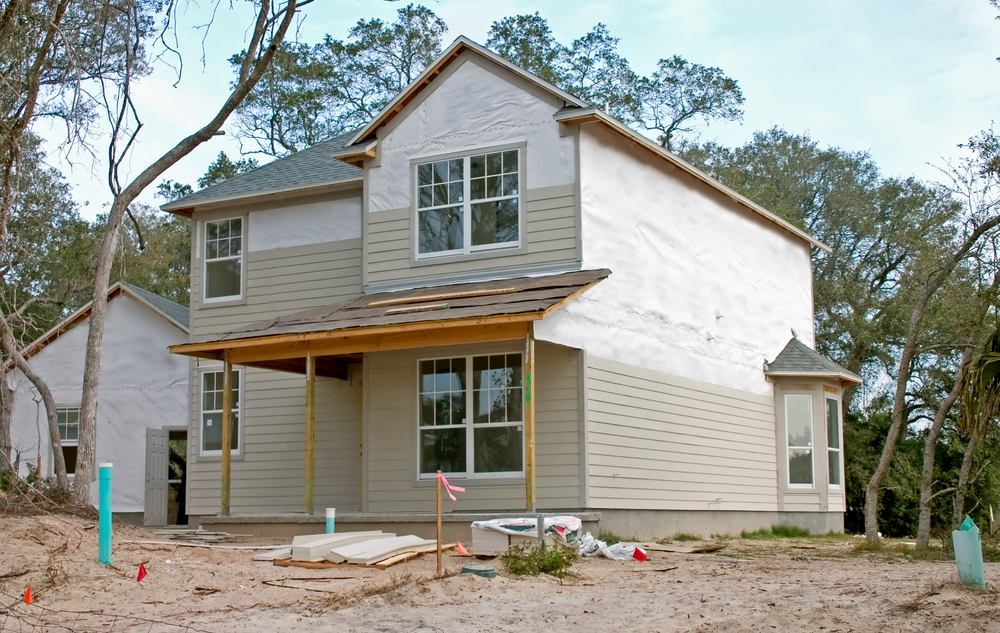 As insulation suppliers in Melbourne, we have to deal with a lot of questions concerning installation techniques and tips. Whilst we've spoken in great length about installing insulation, we've only briefly touched on how to install housewrap. Housewrap is a synthetic material that wraps around your house. It sits over the sheathing but behind the siding and adds an extra layer of protection from moisture and rain.
Since it battles moisture, it means that it also helps to combat mould from entering your house – which is a highly desirable perk to have. Housewrap is an extremely useful and beneficial insulation product to have one. If you're an owner-builder or just looking to pick up some new tips – let us help you with our easy steps on installing housewrap.
1. Gather the correct equipment
You can check out the full range of housewrap products that we offer to find the best fit for you. In addition, however, you're going to need tape – to tape up every seam on the housewrap, staples, a hammer tacker and primer if you have wood siding. Remember to stock up on a generous amount of housewrap as you'll be overlapping in some cases to ensure optimal performance. Keep in mind that you'll probably need more than one roll.
2. Prime the wood
If you do have wood siding, then you should prime it first. This will ensure that if any moisture or water does penetrate the housewrap, then the siding will be protected – as moisture can strip the finishing off of it, weakening its integrity. Priming will also extend the overall life of the wood. This should be done thoroughly and carefully.
3. Wrapping the house
Always start at the bottom with housewrap. Begin by stapling the wrap a few centimetres past the corner and wrapping carefully along the house. You should be stapling down in even intervals to ensure the housewrap stays secure throughout. You'll also be taping all seams down as your wrapping progresses. It's important to remember that housewrap is installed before any windows or doors are installed.
When it comes to the windows and doors, you obviously won't be covering them. That being said, housewrap is usually installed after the windows and doors have been installed, and there are two reasons for this. For starters, if you were to cover them and cut them out later, you'll be wasting wrap.
Secondly, is because you can provide your home with extra draught seal if you cut the wrap 50mm into the opening of the window or door and then tuck the excess between the frame and the studs. This way you save on wrap and give your home some extra protection against draughts.
4. Overlapping
You should overlap the housewrap by at least 150mm when making your way upwards. This is to ensure the best possible chance of moisture prevention – especially between the two rolls. Once the whole house has been completed, go back and tape all of the vertical and horizontal joints as well as any plumbing pipes or electrical penetration points. Ensure that the wrap isn't crinkled at all as it needs to be as stretched out as possible.
5. Wrapping higher
You'll need to take extra caution with the higher wrapping as it can get quite dangerous. Make sure you have a ladder and also work with at least one other person to maximise your safety. Whilst free-standing ladders are easier to work with as they won't be leaning on the house and blocking your wrapping route – they're also not very safe at such heights so it's better to look into a single-pole or extension ladder that you can lean against the house.
Looking for insulation suppliers in Melbourne?
Whether you're after some quality housewrap or insulation batts – Insulation Essentials has you covered. We stock a fine range of insulation products in varying R-values that are sure to suit your needs and requirements. Not sure what you're looking for? Have a chat with one of our Melbourne-based insulation suppliers for expert advice on the topic.
In addition to insulation products we also offer on-site delivery and installation services to save you the hassle. Let a professional take the lead – and when it comes down to it, nobody knows insulation like Insulation Essentials.
If you'd like to get in touch with us to discuss further insulation solutions, then please give us a call on 03 8339 7111. Or, you can also contact us through the enquiry form found on our website.